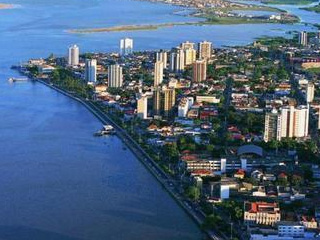 Half Day City Tour
Aracaju, capital of Sergipe, Brazil's smallest state, is known for it's typical Brazilian parties called "festas juninas". Visitors will find many nautical attractions such as catamaran rides through the Sergipe, Real and Vaza-Barris rivers. The coast of Aracaju has many unspoiled beaches such as Santa Luzia Island, and urban beaches such as the Atalaia.

We will visit the Emperor Bridge, Municipal Park, Atalaia beach.Government Palace, Tourism Center and the Olímpio Campos Square.
For more information about this tour please contact us.