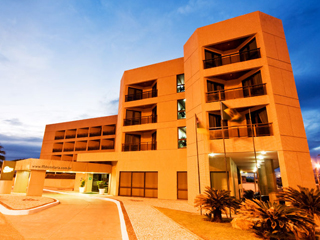 Hotel Celi
Location: Located at Atalaia beach, 5 km from the airport.
Accommodations: With 93 apartments with balcony, air conditioner, minibar and television.
Restaurants and Bars: Restaurant with international and reginal cousine.
Leisure and Services: The hotel also offers, game room with panoramic view, TV room with videokê, Health club with sauna, massage and gym equippments, Convenience stores, internet, swimming pool, free parking and laundry.